FF ÚCHYCENÍ RÁMU S KRÁTKOU EXPAZNÍ ZÓNOU – ZÁPUSTNÝ POZIDRIV
Rámová hmoždinka s krátkým rozporným pásmem
Features and benefits
Hmoždinka vyrobena z pevného a kvalitního nylonu PA6 za účelem prodloužení životnosti výrobku.
Tvrdá nylonová hmoždinka zabraňuje deformaci rámu během utahování.
Klikatá konstrukce zajišťuje větší rozpěr.
Speciální konstrukce z antirotačními křidýlky.
Nemusíte označovat - přímé vrtání přes uchycovací prvek.
For use also with
Beton

Přírodní kámen

Plná cihla
Installation guide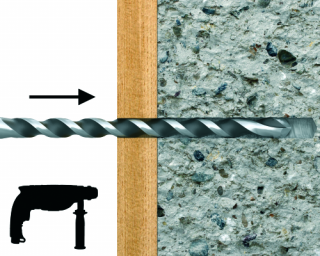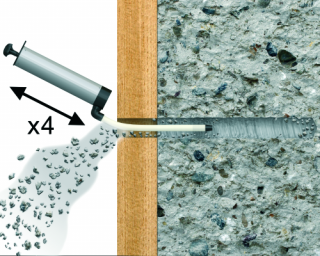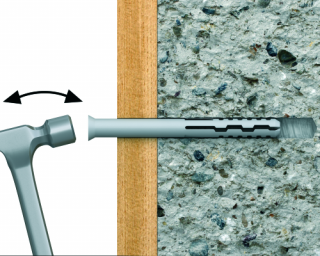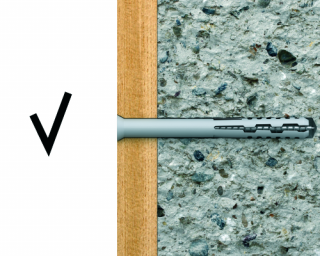 Vyvrtáme otvor vhodného průměru a hloubky.
Plášť hmoždinky vložíme do otvoru přes upevňovaný díl a zatlučeme kladívkem do požadované hloubky.
Dotáhneme vrut.
Downloads
Need documents for other product? Visit our Technical Library.
go to library
Kontaktujte nás a informujte se o ceně a dostupnosti produktu
Something went wrong... Please try again.
Vyplňte formulář svými údaji a odešlete žádost o FF ÚCHYCENÍ RÁMU S KRÁTKOU EXPAZNÍ ZÓNOU – ZÁPUSTNÝ POZIDRIV
Váš dotaz bude zaslán našemu obchodnímu oddělení. Upozorňujeme, že se nejedná o objednávku.