FX-N-C Zatloukací nylonová hmoždinka s válcovitou přírubou
Hmoždinka pro rychlou montáž nejvyšší kvality nylonu umožňující rychlou, snadnou a nákladově efektivní montáž v podkladu
Features and benefits
Rychlá montáž pomocí kladívka zkracuje čas a umožňuje rentabilní sériovou montáž.
Cylindrická koncovka zabraňuje prokluzování v otvorech s velkým průměrem a umožňuje montáž tenkých prvků.
Spojení koncovky typu Pozidriv a šroubového závitu umožňuje odstraňování hřebíku pokud je to nutné a odstraňuje demontáž.
Široký sortiment výrobků, délek průměrů a typů koncovek zajišťuje dostupnost správné montáže v každém případě.
Navržený pro průchodové instalace.
Base material
Beton

Plná cihla

Plná silikátová cihla

Duté vápencopískové cihly

Tvárnice z lehkého betonu

Duté betonové tvárnice z lehkého betonu

Pórobetonová tvárnice
Applications
Dřevěné nebo kovové lišty
Konstrukce v systému suché výstavby
Lišty/madla
Kabelové svorky
Trubkové pásky
Installation guide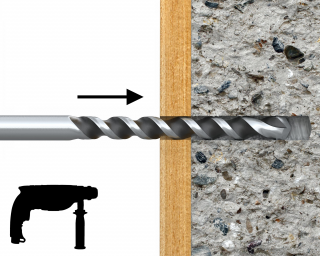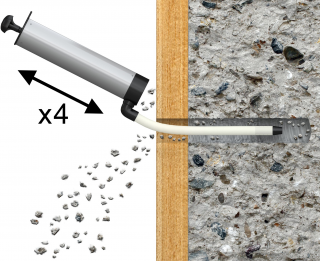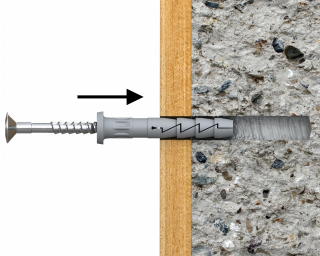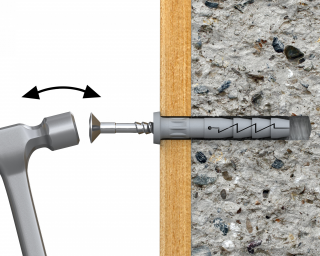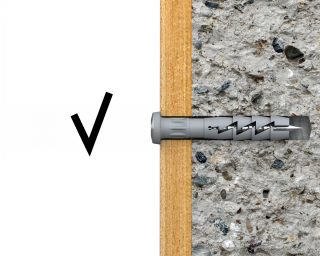 Vrtákem vyvrtáme otvor s doporučeným průměrem.
Umístíme hmoždinku FX v otvoru přes kotvený díl.
Zatlučte hřebík do plastového pouzdra dokud není bezpečně v úchytu a v jedné rovině s úchytem.
Downloads
Need documents for other product? Visit our Technical Library.
go to library
Kontaktujte nás a informujte se o ceně a dostupnosti produktu
Something went wrong... Please try again.
Vyplňte formulář svými údaji a odešlete žádost o FX-N-C Zatloukací nylonová hmoždinka s válcovitou přírubou
Váš dotaz bude zaslán našemu obchodnímu oddělení. Upozorňujeme, že se nejedná o objednávku.