GOK, GOK-N, GOK-PLUS-N + WO, WO-T + K08 Střešní upevňovací systém
Předběžně smontovaný teleskopický systém s oválným talířem pro betonový podklad.
Features and benefits
Vysoce kvalitní materiál používaný k výrobě teleskopických hmoždinek zaručuje neměnné mechanické vlastnosti po dobu mnoha let. Uchovává si své vlastnosti v široké teplotní škále.
Spodní část teleskopické hmoždinky navržená ve tvaru kužele s optimálním sklonem výrazně ovlivňuje rychlost montážních prací.
Speciálně navržená vnitřní část kužele teleskopické hmoždinky umožňuje předchozí montáž umělohmotné hmoždinky s vrutem.
Povrchově tvrzený závit. Chráněný antikorozním povlakem nejvyšší kvality zaručujícím odolnost 15 cyklů Kesternicha.
Base material
Beton
Installation guide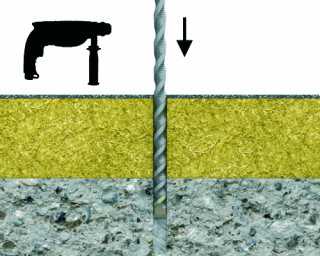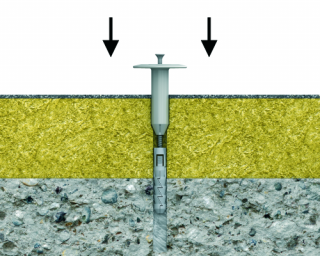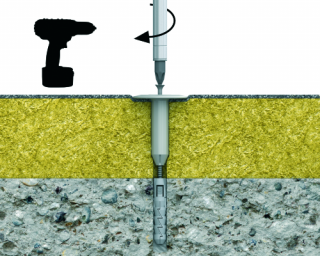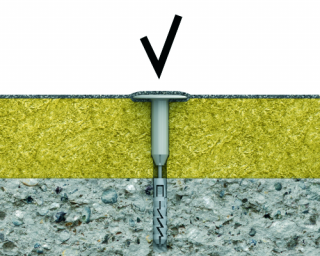 Vyvrtáme otvor vhodného průměru a hloubky (pokud je třeba).
Umělohmotné pouzdro umístíme v izolačním materiálu.
Pomocí šroubováku zašroubujeme do podkladu spojku WO s K08L040, až do momentu dosažení požadované hloubky.
Downloads
Need documents for other product? Visit our Technical Library.
go to library
Kontaktujte nás a informujte se o ceně a dostupnosti produktu
Something went wrong... Please try again.
Vyplňte formulář svými údaji a odešlete žádost o GOK, GOK-N, GOK-PLUS-N + WO, WO-T + K08 Střešní upevňovací systém
Váš dotaz bude zaslán našemu obchodnímu oddělení. Upozorňujeme, že se nejedná o objednávku.