GOK, GOK-N + WBT Střešní upevňovací systém
Předběžně smontovaný teleskopický systém s oválným talířem pro betonový podklad.
Features and benefits
Vysoce kvalitní materiál používaný k výrobě teleskopických hmoždinek zaručuje neměnné mechanické vlastnosti po dobu mnoha let. Uchovává si své vlastnosti v široké teplotní škále.
Čočkovitý tvar desky zajišťuje pevný tlak na membránu a žádnou možnost tažení a deformace desky při montáži
Spodní část teleskopické hmoždinky navržená ve tvaru kužele s optimálním sklonem výrazně ovlivňuje rychlost montážních prací.
Speciálně navržená vnitřní část kužele teleskopické hmoždinky umožňuje předchozí montáž umělohmotné hmoždinky s vrutem.
Povrchově tvrzený závit. Chráněný antikorozním povlakem nejvyšší kvality zaručujícím odolnost 15 cyklů Kesternicha.
Tvar a druh závitu speciálně zvolené tak, aby umožňovaly upevnění hmoždinky ve dvou podkladech - v betonu a ve dřevě. Speciální tvar hrotu vrutu byl navržený tak, aby zajišťoval rychlou a bezproblémovou montáž. Ostrá koncovka vrutu zabraňuje jeho posouvání po povrchu kotveného dílu.
Snížený průměr usnadňuje propíchnutí membrány a instalaci do hustých materiálů, jako je PIR / PUR a minerální vlna
Předmontované pouzdro se šroubem zkracuje dobu montáže, navíc má pojistku v podobě aretačního O-kroužku, který zabraňuje vyklouznutí šroubu
Base material
Beton

Betonová deska plná

Stavební dřevo
Installation guide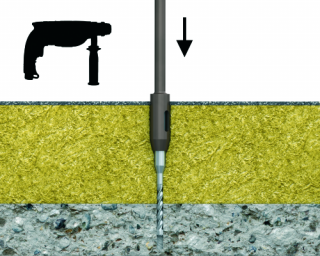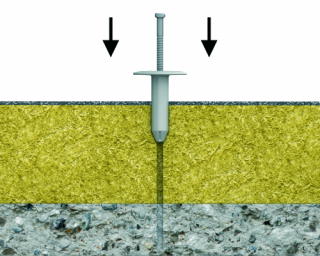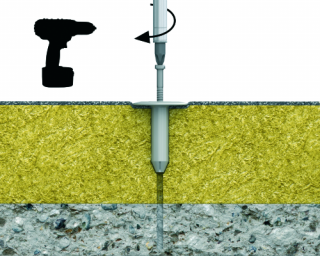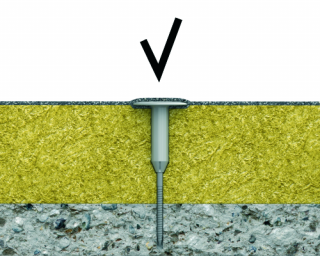 Vyvrtáme otvor vhodného průměru a hloubky (pokud je třeba).
Umělohmotné pouzdro umístíme v izolačním materiálu.
Pomocí šroubováku zašroubujeme spojku WBT do vhodné hloubky
Downloads
Need documents for other product? Visit our Technical Library.
go to library
Kontaktujte nás a informujte se o ceně a dostupnosti produktu
Something went wrong... Please try again.
Vyplňte formulář svými údaji a odešlete žádost o GOK, GOK-N + WBT Střešní upevňovací systém
Váš dotaz bude zaslán našemu obchodnímu oddělení. Upozorňujeme, že se nejedná o objednávku.