R-HAC-V Kotva vinylesterová v ampuli – zatloukací
Vysoce účinný lepený systém, jenž nabízí snadné a rychlé upevnění závitové nebo vyztužovací tyče v betonu.
Features and benefits
Certifikováno pro použití v kombinaci s armovacími tyčemi v netrhlinovém betonu (ETAG001 Varianta 7)
Vysoce účinná pryskyřice, ke kotvení s nejvyšším stupněm bezpečnosti
Systém působí na principu přilnavosti k podkladu, rozložení napětí podél kotvy je relativně rovnoměrné, takže je možno ho používat blíže hrany kotveného prvku a v nevelkých rozestupech
Kapsle obsahuje přesné množství pryskyřice a tvrdicí přísady a díky tomu je to velmi účinný výrobek
Přítomnost neznečištěné vody nemá vliv na sílu tuhnutí
Možno používat v mokrém nebo suchém netrhlinovém betonu
Ideální pro vyztužovací spojovací prvky
Výrobek pro rychlou a snadnou montáž, nízké náklady na nářadí potřebné k instalaci
Výrobek bez výrazného pachu, neobsahuje škodlivý styren
Base material
Beton bez trhlin C20/25-C50/60
For use also with
Přírodní kámen
Applications
Kotvení výztužných tyčí
Kabelové žlaby
Stroje
Ploty a brány
Bednicí podpěry
Installation guide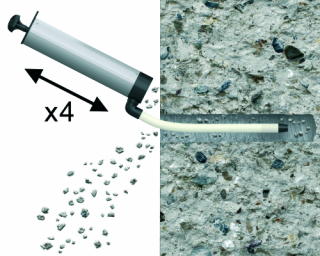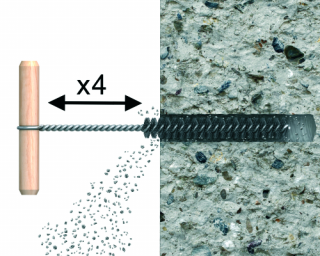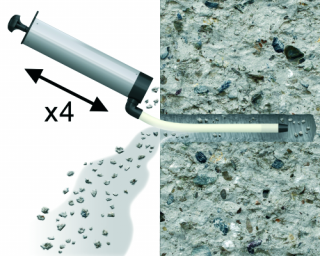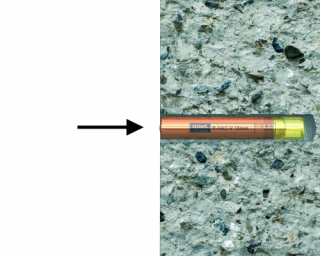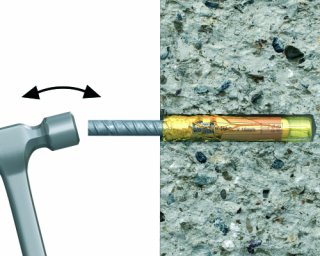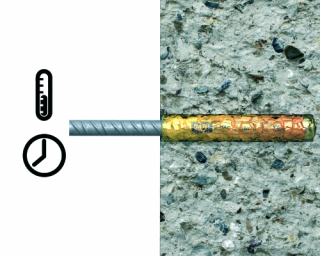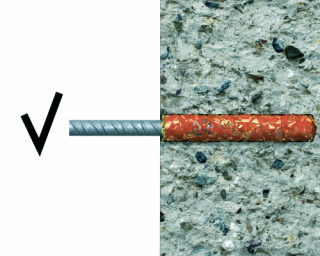 Vyvrtáme otvor vhodného průměru a hloubky
Odstraníme vrtnou drť z otvoru pomocí opakovaného použití ruční pumpičky a kartáče. Tyto úkony jsou před instalací nutné.
Vložte kapsli do otvoru
Čep je jednoduše zaklepán skrz kapsli pomocí ručního kladiva (M8-M12) nebo mechanického kladiva (M16-M30)
Ponechejte kotvu nerušeně téměř do konce doby vytvrzení.
Downloads
Need documents for other product? Visit our Technical Library.
go to library
Kontaktujte nás a informujte se o ceně a dostupnosti produktu
Something went wrong... Please try again.
Vyplňte formulář svými údaji a odešlete žádost o R-HAC-V Kotva vinylesterová v ampuli – zatloukací
Váš dotaz bude zaslán našemu obchodnímu oddělení. Upozorňujeme, že se nejedná o objednávku.