R-WX-PH2 Samořezný vrut do oceli
Mnohaleté zkušenosti s výrobou spojovacích prvků k upevňování izolace na plochých střechách – záruka nejvyšší kvality.
Features and benefits
Povrchově tvrzený závit
Chráněný antikorozním povlakem nejvyšší kvality zaručujícím odolnost 15 cyklů Kesternicha.
Tvar a druh závitu speciálně zvolené tak, aby umožňovaly upevnění hmoždinky v profilovaném plechu
Speciální tvar hrotu vrutu byl navržený tak, aby zajistil rychlou a bezproblémovou montáž. Ostrá koncovka vrutu zabraňuje jeho posouvání po povrchu kotveného dílu.
Redukovaný vrtný bod zabraňuje rozkalibrování otvorů v tenkém plechu.
Je možná předběžná montáž hmoždinkových sad
Base material
Kovové plechy a profily
Applications
Izolačních vrstev na plochých střechách spolu s vhodnou teleskopickou nebo ocelovou podložkou
Installation guide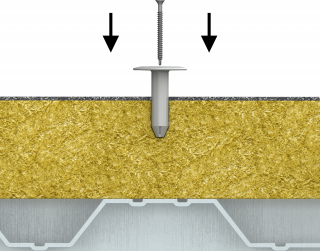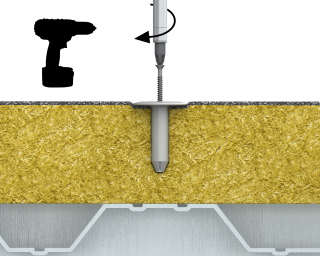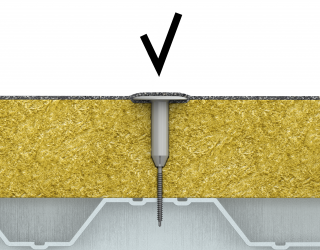 Umělohmotné pouzdro umístíme v izolačním materiálu.
Pomocí šroubováku zašroubujeme spojku WX, do dosažení vhodné hloubky.
Downloads
Need documents for other product? Visit our Technical Library.
go to library
Kontaktujte nás a informujte se o ceně a dostupnosti produktu
Something went wrong... Please try again.
Vyplňte formulář svými údaji a odešlete žádost o R-WX-PH2 Samořezný vrut do oceli
Váš dotaz bude zaslán našemu obchodnímu oddělení. Upozorňujeme, že se nejedná o objednávku.