RM500 kotva chemická polyesterová bez styrenu - beton
Univerzální polyesterová (bez styrenu) pryskyřice - Evropské schválení pro 15 podkladů - bezkazetový systém (CFS +)
Features and benefits
Schváleno pro použití v betonu s trhlinami a bez trhlin (EAD 330499-01-0601), životnost až 100 let
Všeobecně nejpoužívanější model chemické kotvy do zdi
Rychlá, bezpečná a jednoduchá instalace
Unikátní bezkartušový systém – měkká foliová patrona pro menší množství odpadu
Snadné vytlačování díky patentovanému samootvíracímu systému s manuální nebo pneumatickou dávkovací pistolí
Výrobek se širokým spektrem použití v oblasti střední zatížitelnosti
Ideální pro aplikace bez možnosti mechanického kotvení
Vhodné pro vícenásobné použití. Částečně použité produkty mohou být znovu použity po namontování náhradních trysek
Base material
Beton bez trhlin C20/25-C50/60
For use also with
Přírodní kámen
Applications
Zábradlí
Madla
Zastřešení
Zavěšené fasády
Installation guide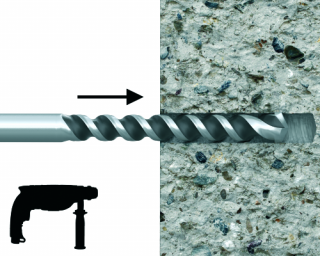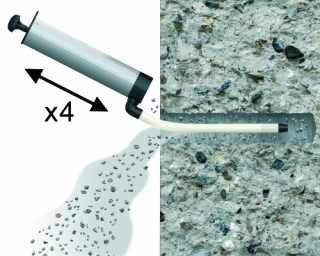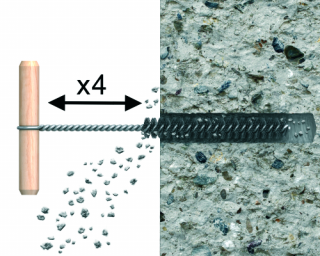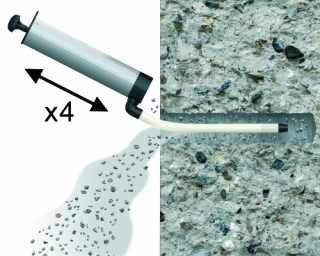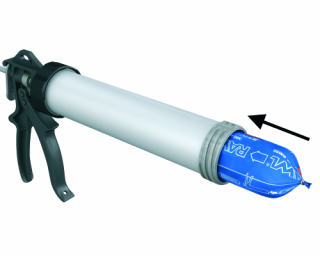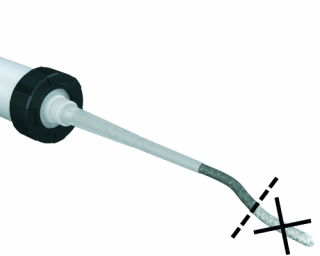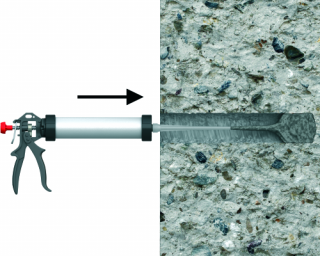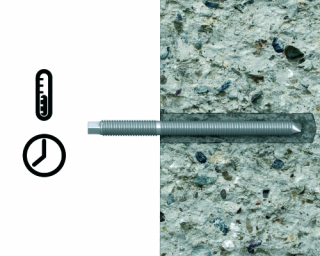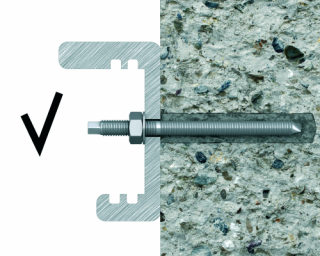 Vyvrtáme otvor vhodného průměru a hloubky
Pevné substráty: Vyčistěte otvor štětcem a ruční pumpou, každý alespoň čtyřikrát. Je to velmi důležité a je to nutné před montáží. Duté podklady: vložte síťku před vstřikováním.
Foliovou náplň umístíme v pistoli a připevníme míchací trysku.
Na začátku dávkování z nového obalu odstraníme část pryskyřice, tak, abychom získali stejnou barvu směsi.
Pryskyřicí vyplníme 2/3 hloubky otvoru ode dna.
Ihned po aplikaci vložte pomalým točivým pohybem výztuhu do otvoru. Odstraňte přebytečnou praskyřicí.
Nasadíme kotvený díl a dotáhneme matici na požadovanou hodnotu utahovcího momentu.
Downloads
Need documents for other product? Visit our Technical Library.
go to library
Kontaktujte nás a informujte se o ceně a dostupnosti produktu
Something went wrong... Please try again.
Vyplňte formulář svými údaji a odešlete žádost o RM500 kotva chemická polyesterová bez styrenu - beton
Váš dotaz bude zaslán našemu obchodnímu oddělení. Upozorňujeme, že se nejedná o objednávku.