RM500 kotva chemická polyesterová bez styrenu – zděné podklady
Univerzální polyesterová (bez styrenu) pryskyřice - Evropské schválení pro 15 podkladů - bezkazetový systém (CFS +)
Features and benefits
Všeobecně nejpoužívanější model chemické kotvy do zdi
Schváleno pro 15 substrátů
Rychlá, bezpečná a jednoduchá instalace
Unikátní bezkartušový systém – měkká foliová patrona pro menší množství odpadu
Snadné vytlačování díky patentovanému samootvíracímu systému s manuální nebo pneumatickou dávkovací pistolí
Výrobek se širokým spektrem použití v oblasti střední zatížitelnosti
Ideální pro aplikace bez možnosti mechanického kotvení
Vhodné pro vícenásobné použití. Částečně použité produkty mohou být znovu použity po namontování náhradních trysek
Base material
Betonové tvárnice

Tvárnice z lehkého betonu

Plná cihla

Betonová deska plná

Plná silikátová cihla

Pórobetonová tvárnice

Duté vápencopískové cihly

Dutá cihla

Duté betonové tvárnice z lehkého betonu
Applications
Zábradlí
Madla
Zastřešení
Zavěšené fasády
Vybavení koupelny
Kabelové žlaby
Zábrany
Zpevňování fasád
Ploty a brány
Vodovodní instalace
Installation guide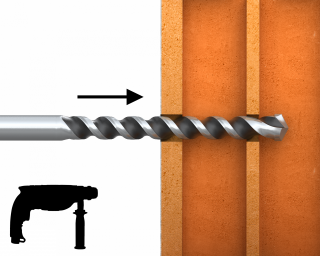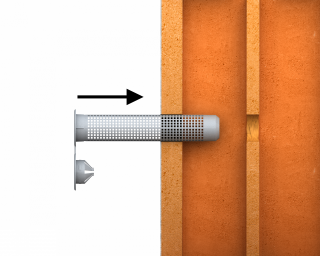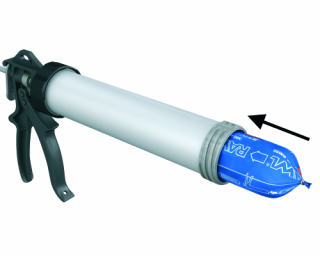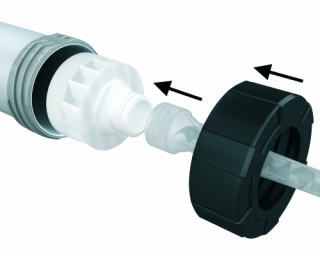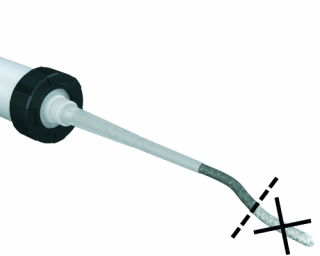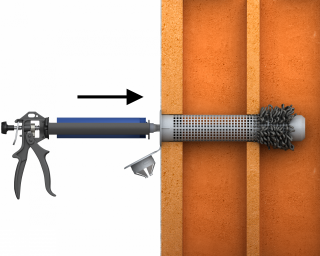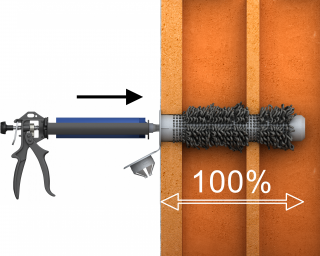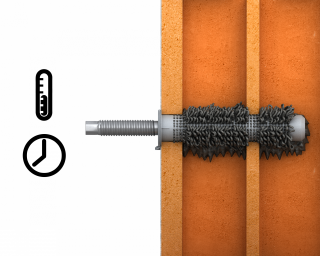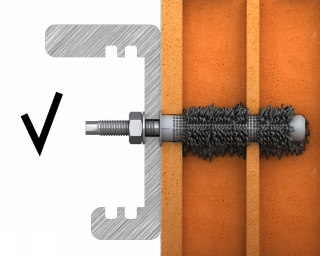 Vyvrtáme otvor vhodného průměru a hloubky
Foliovou náplň umístíme v pistoli a připevníme míchací trysku.
Plné podloží: Vyčistěte otvor kartáčem a ruční pupmpou, každý alespoň 4x. Je to velmi důležité a nutné před montáži. Duté podklady: Vložte plastové sítko do otvoru
Vložte oko pouzdra do otvoru do potřebné hloubky a průměru
Na začátku dávkování z nového obalu odstraníme část pryskyřice, tak, abychom získali stejnou barvu směsi.
Pryskyřicí vyplníme 2/3 hloubky otvoru ode dna.
Ihned po aplikaci vložte pomalým točivým pohybem výztuhu do otvoru. Odstraňte přebytečnou praskyřicí.
Po přiměřené době tuhnutí umístíme upevňovaný díl, podložku a matici. Dotáhneme spoj na požadovaný moment.
Downloads
Need documents for other product? Visit our Technical Library.
go to library
Kontaktujte nás a informujte se o ceně a dostupnosti produktu
Something went wrong... Please try again.
Vyplňte formulář svými údaji a odešlete žádost o RM500 kotva chemická polyesterová bez styrenu – zděné podklady
Váš dotaz bude zaslán našemu obchodnímu oddělení. Upozorňujeme, že se nejedná o objednávku.