UNO® Univerzální hmoždinka se šroubem
Univerzální rozpěrná hmoždinka s doporučeným šroubem pro zakotvení v každém podkladu zároveň jak v plném, tak i děrovaném
Features and benefits
Doporučuje se pro neznámé substráty a využité díry.
Krátká délka umožňuje úspěšné použití v tenkých stěnách.
Výjimečná geometrie zajišťuje maximální nesrozumitelný výraz a přilnavost podkladu.
100% záruky spolehlivého ukotvení díky jedinečnému rozdělení hmoždinky v horním pásmu její konstrukce.
Antirotační křidýlka zabraňují otáčení pláště v otvoru během montáže.
Příruba zabraňuje prokluzování hmoždinky v otvoru.
For use also with
Beton

Plná cihla

Plná silikátová cihla

Cihla děrovaná

Duté vápencopískové cihly

Pórobetonová tvárnice

Sádrokartonová deska
Applications
Nástěnné police
Závěsné stropy
Elektroinstalace
Kabelové žlaby
Kotle
Topná tělesa
Osvětlení
Vybavení koupelny
Installation guide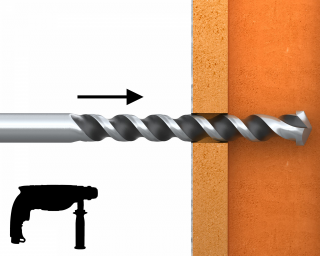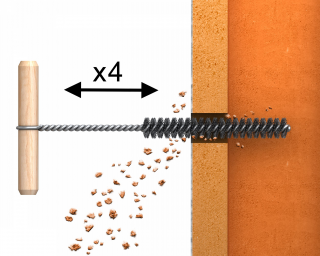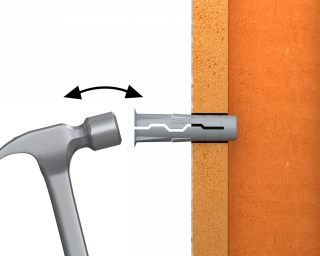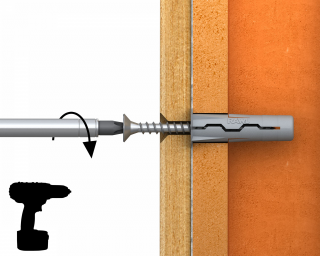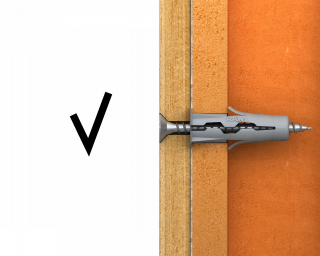 Vrtákem vyvrtáme otvor s doporučeným průměrem.
Hmoždinku UNO umístíme v otvoru a přitlačíme do usazení límce.
Skrz upevňovaný díl vložíme vrut s doporučeným průměrem do otvoru v hmoždince.
Downloads
Need documents for other product? Visit our Technical Library.
go to library
Kontaktujte nás a informujte se o ceně a dostupnosti produktu
Something went wrong... Please try again.
Vyplňte formulář svými údaji a odešlete žádost o UNO® Univerzální hmoždinka se šroubem
Váš dotaz bude zaslán našemu obchodnímu oddělení. Upozorňujeme, že se nejedná o objednávku.